Happy Friday...hooking up with
Jen
and I'm making this a quick 7 because I have to do some..........
1. Packing
I need to do this post quickly because it is 1:10 and we are leaving at 3 for Martha's Vineyard and I haven't packed yet! It's only for the weekend...it shouldn't take long.(I hope!)
2. Dragonflies
Luke loves dragonflies. I love this picture of him hunting a dragonfly on the grass. He pounced only moments later...but missed;)
3. A Royal Baby
Congratulations to Prince William and Kate! George Alexander Louis finally made his arrival and now all those journalists can stop stalking the London hospital!
Who doesn't love a baby story:)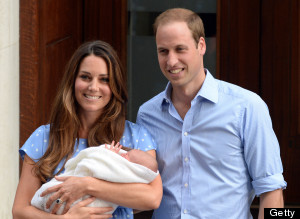 4. Blasts From the Past
One of my friends posted this today:
53 Things Only 80's Girls Can Understand
. I didn't relate to all of them. But some of them brought back good memories....especially the Cabbage Patch Dolls and Strawberry Shortcake dolls. My parents have them in their attic still and say that the Strawberry Shortcake dolls still smell.:)
Luke loves trucks! He used a cup to make a cement mixer:)
6. Knowing What Your Kids are Thinking
I was driving with Jon and he was taking orders from his siblings for Subway. Mike was asking for a sandwich with lots of things on it. To be fresh, Jon said that he was going to keep pickles off of Mike's sandwich. I said, "That's just so you can look at Mike and say, "Still no pickles"...which is a SpongeBob reference for those of you blessed not to watch unfamiliar with the show!
Jon looked at me with a sheepish grin and said, "You know me so well!" Yes I do:)
With 16 years between Mike and Luke and almost 19 years between Mike and Kate, there isn't a whole lot of common ground. Right now the three of them are watching the old Looney Tunes cartoons...and they are all engrossed in it and smiling and giggling! Gotta love it:)
I hope you have a fabulous weekend! I'm hoping for some beach time, ice cream, and just spending time with the family!